Aluminium Venetian Blinds
Aluminium Blinds for High Durability & Aesthetic Brilliance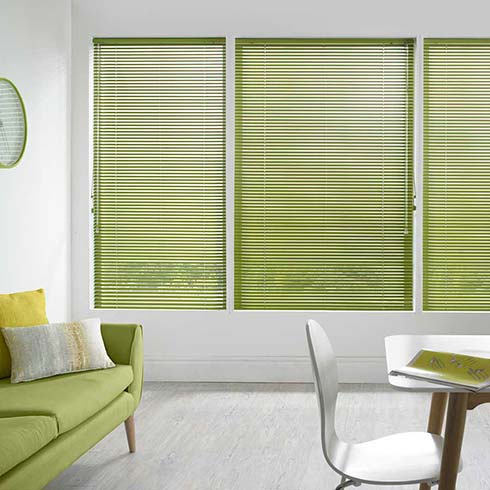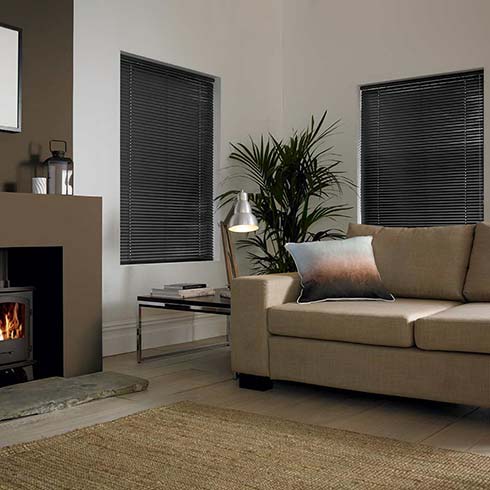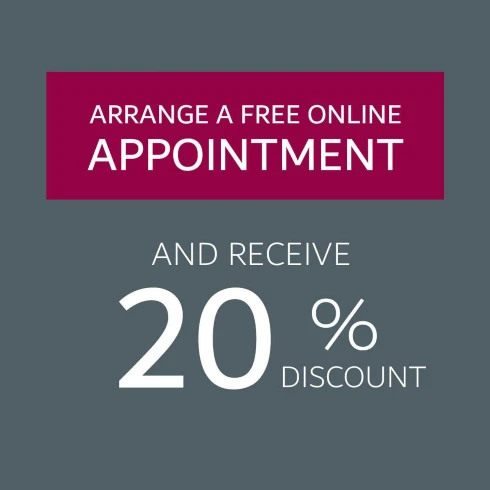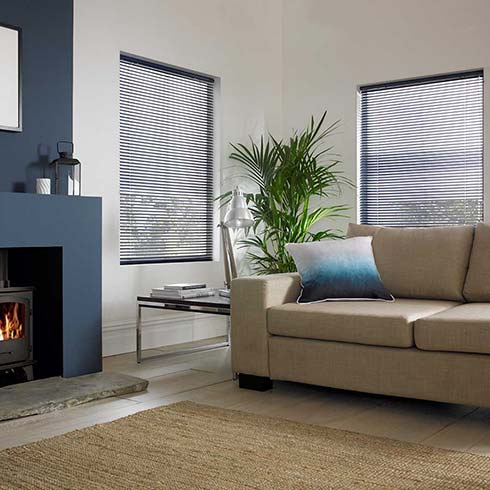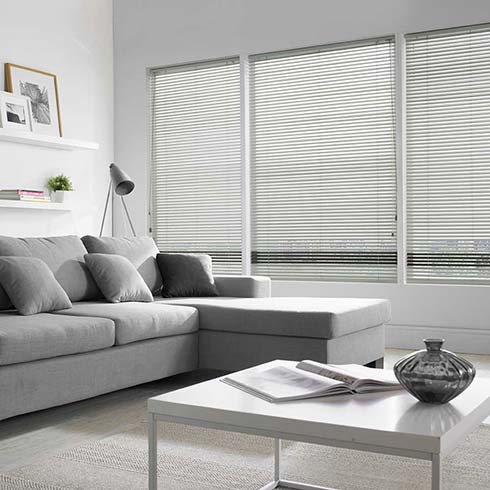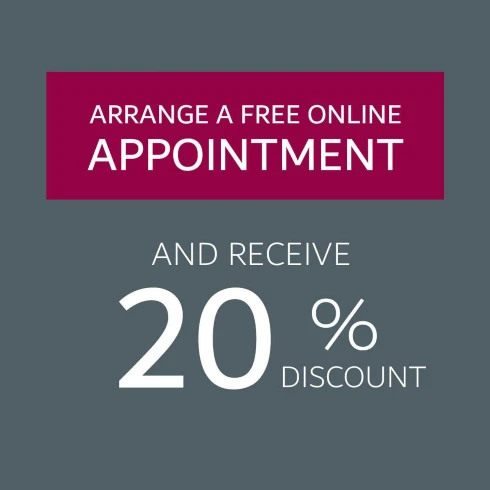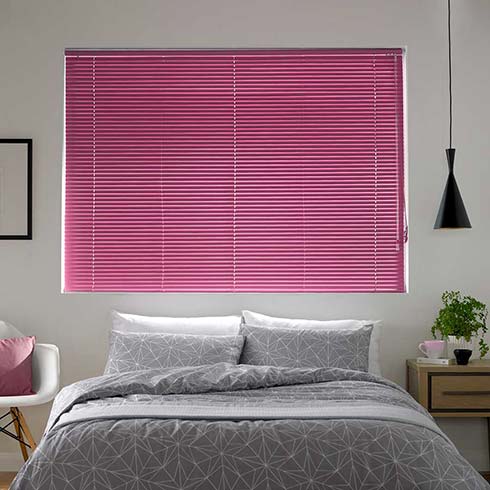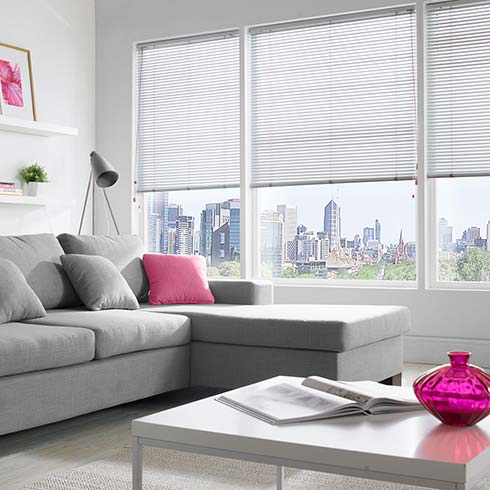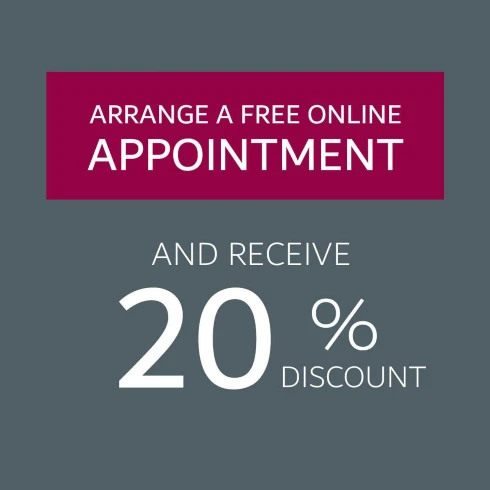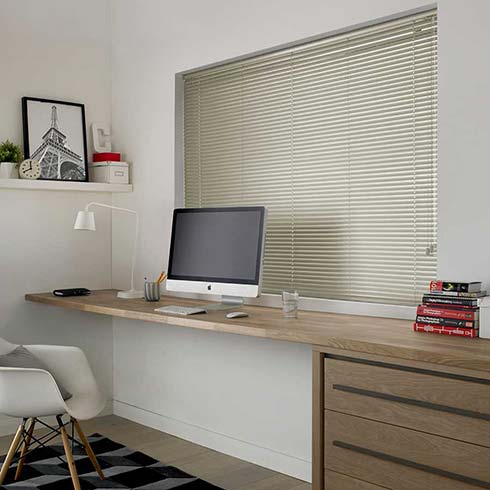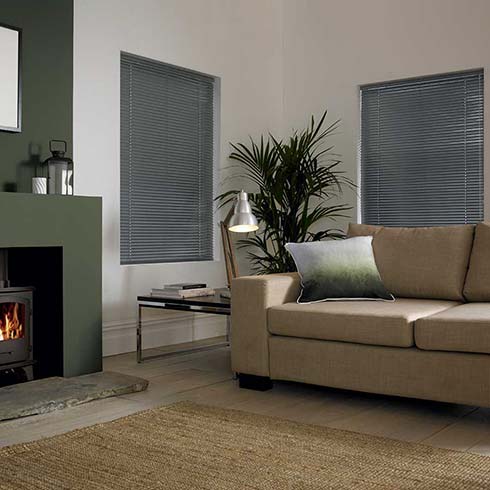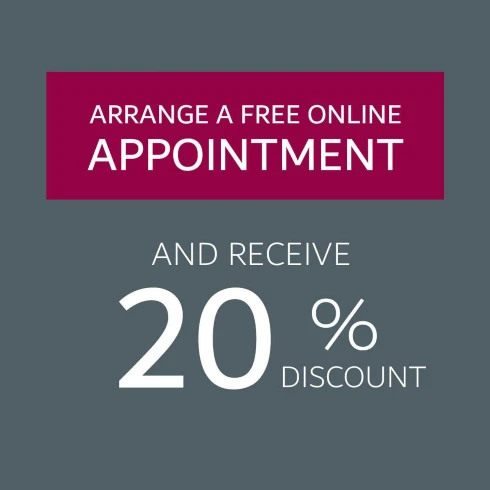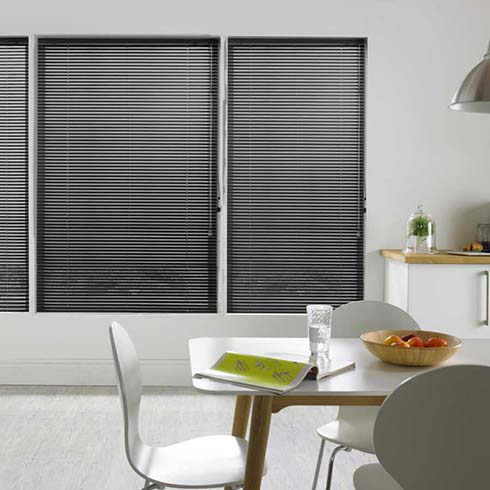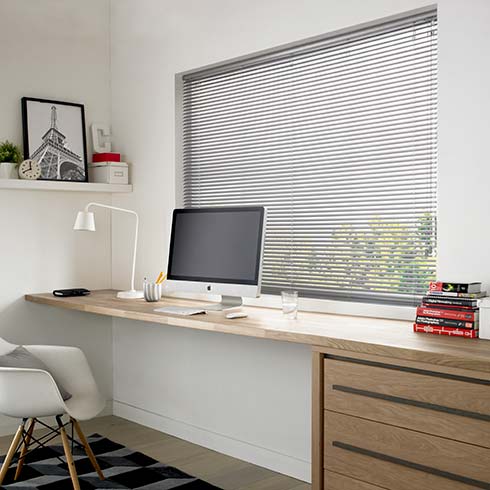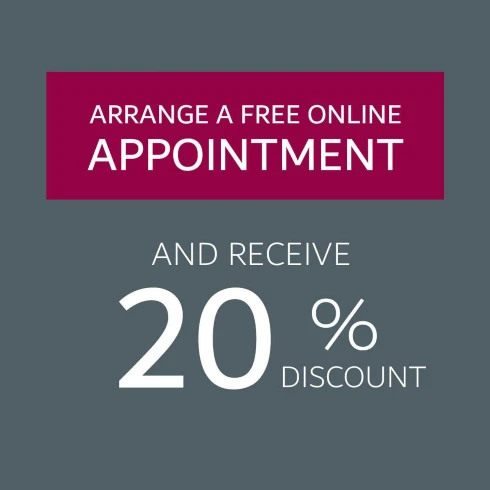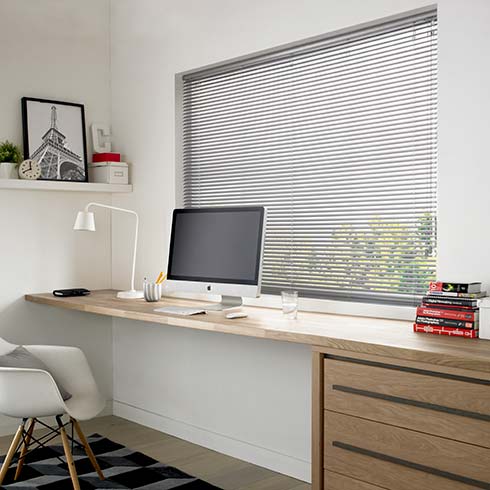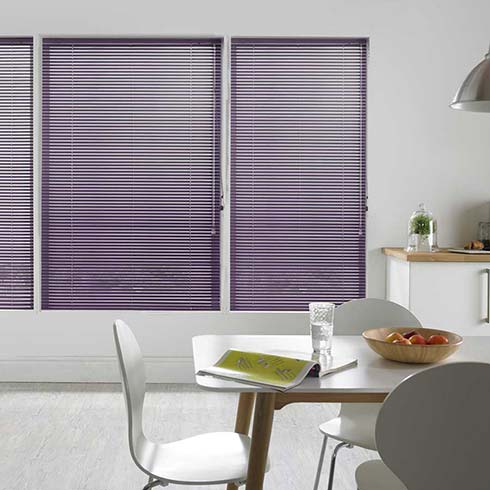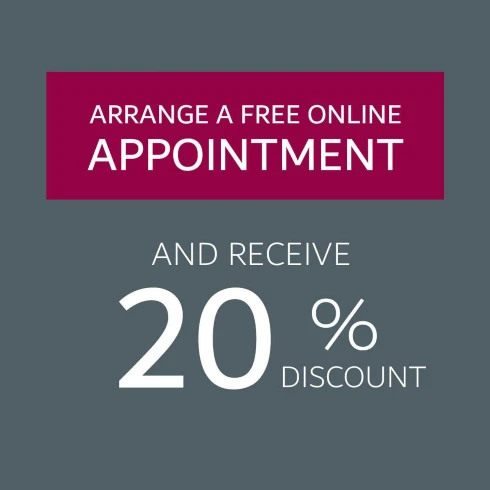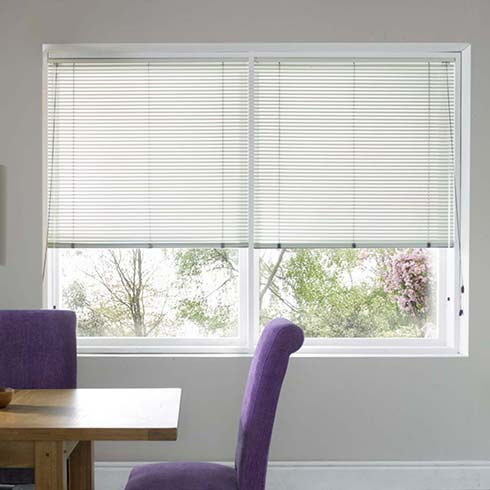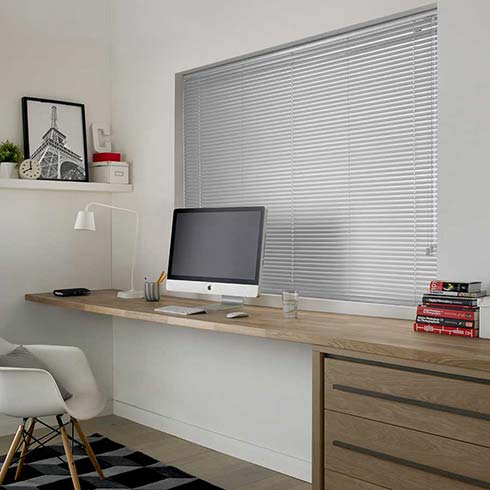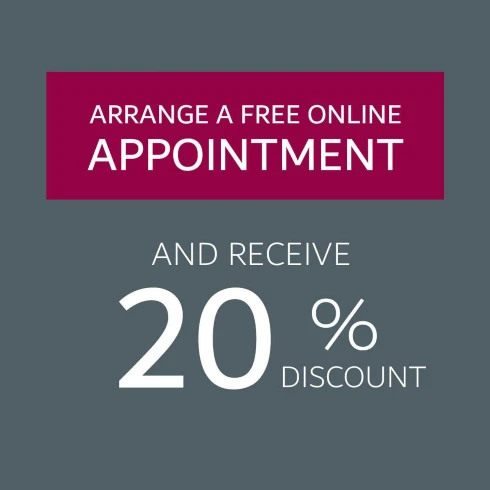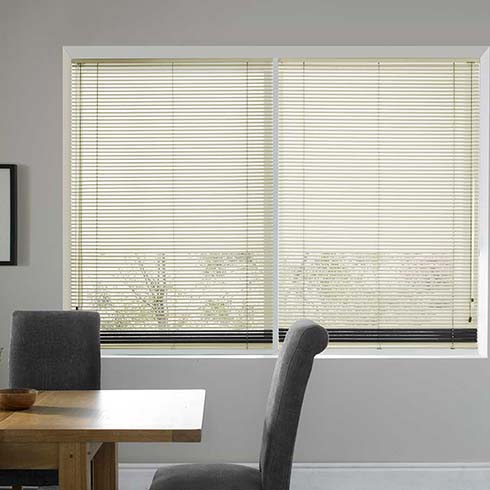 Our 25mm Aluminium Venetian Blinds range has been developed by us and has some exclusive features:
Unique curved head-rail system and bottom bar, which is colour matched exactly to the slat colour
Colour matched cords, pull, and equaliser.
Acrylic wand with colour co-ordinated pull.
Five great horizontal border designs enable you to customise the blind.
Aluminium Venetian Blinds are commonly known as horizontal blinds as well and at Dubai Blinds they are designed to uplift your windows and give them a fashionable makeover without breaking a bank. So, if you're on a budget our exclusive range of aluminium venetian blinds is a perfect option for you specially
if you're planning to style your bathroom or kitchen windows. Our range of aluminium blinds feature an easy to use functionality that comprises of pull cord and tilt control to offer utmost control over light filtration. Moreover, these blinds are extremely robust, moisture resistant and easy to clean which makes them a perfect fit for washrooms and windows above the sink in your kitchen.
With over a great choice of colour options and slat widths to choose from, not to mention the range of finishes including gloss, matt, soft sheen and metallic, our new aluminium venetian blinds' collection is packed with style that we're sure will surprise you.
HORIZONTAL BORDERS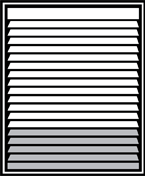 HB-01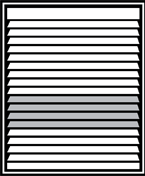 HB-02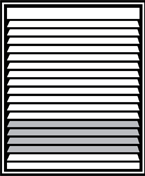 HB-03
HB-04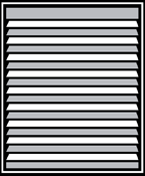 HB-05
Why choose Aluminium Venetian Blinds ?
Bring simple style to your home.
Many colours to choose from.
A range of slat widths available
Bring the added experience of measure, selection, fitting, and quote for free.
We enjoy creating products that solve your daily problems and want to make it a joyful experience to swatch, tailor, and install them- with no hassle. Our experts are passionate about giving you the right choices for patterns, fabrics, maintenance and just about anything.
We take pride in leaving your place just the way we found it- spotless and sparkling and take a final look at the finished product with you.
Book your free in-home visit with us today and enjoy a premium experience of window dressing.
Book a Free Appointment Online & Receive
Our expert advisors will help you choose beautiful blinds, curtains or shutters that really enhance your home
Book A Free appointment