Faux Wood Blinds
Install Faux Wood Blinds for Real Wood Look & Sustainability.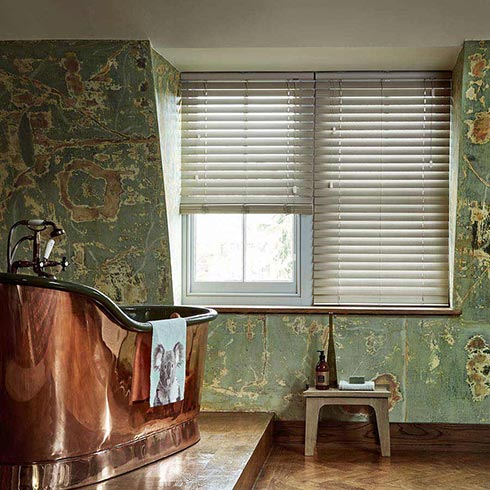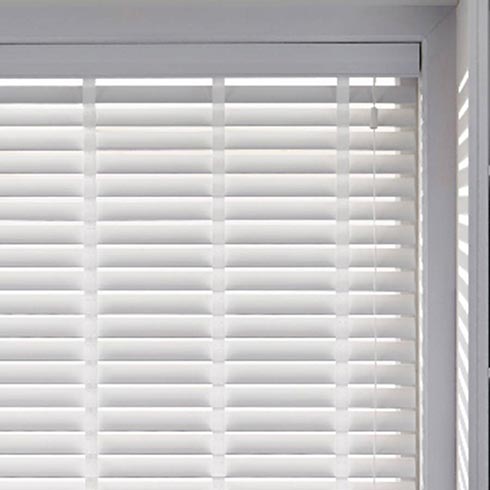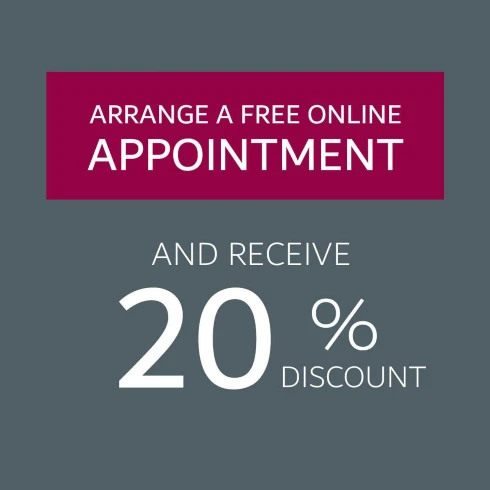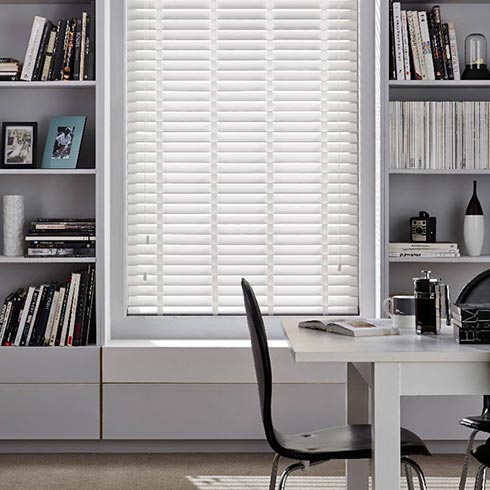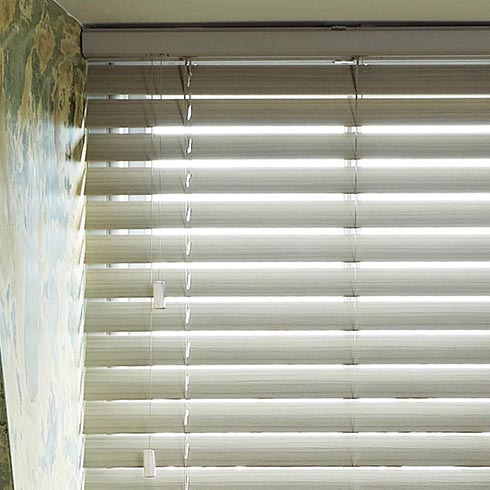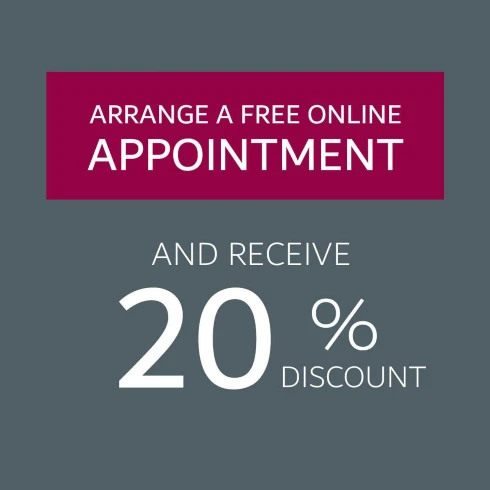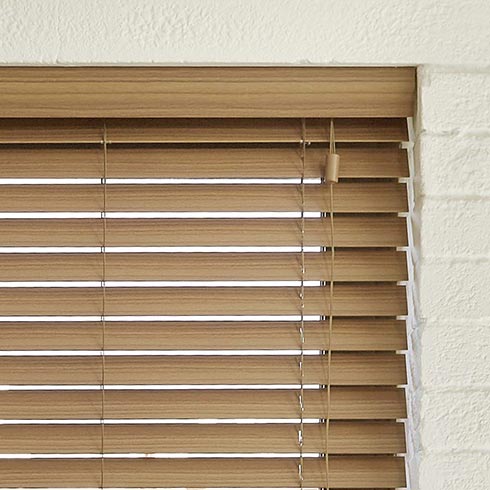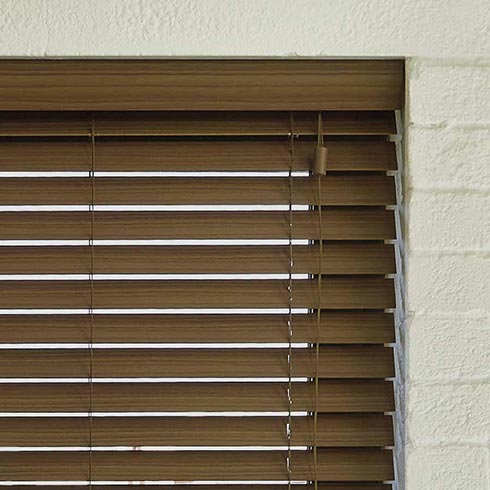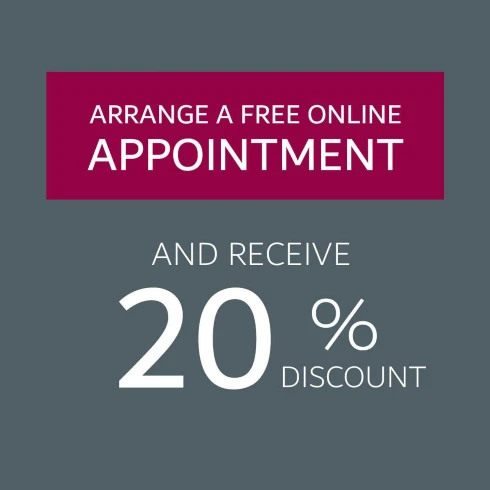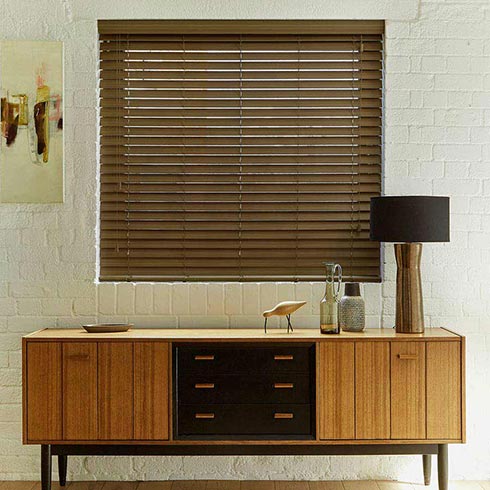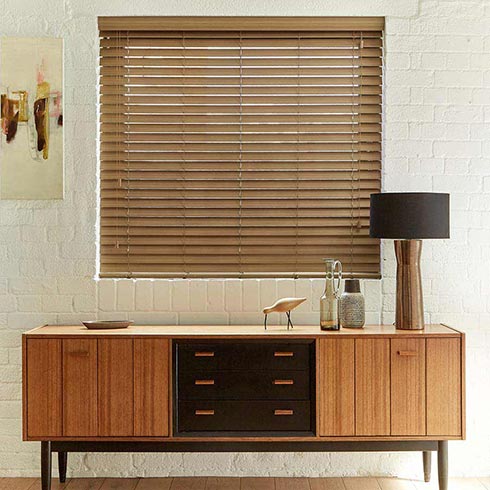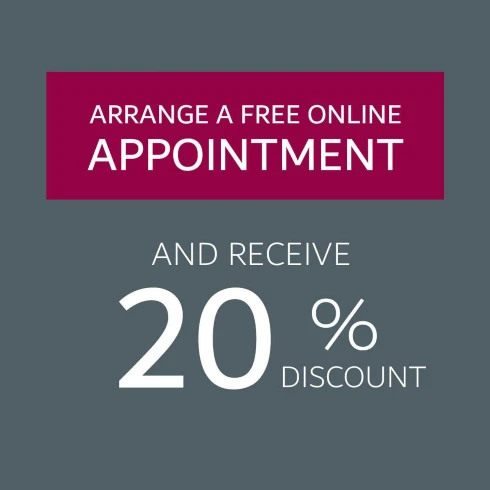 If you're looking for an easy all-in-one solution that's easy to lift even on large windows, built tough and can block out intense UV rays and heat while ensuring maximum privacy, turn to Dubai blinds Performance™ Faux Wood Blinds, which can make everyday operation into a whisk of delight. Our faux wood blinds are designed to add the finishing touch of real wood to your interior at an affordable price with additional endurance, absolute convenience and moisture resistance which is why faux wood blinds are a popular choice for kitchen and bathroom windows due to it's hardwearing & sturdy features.
Hardened for toughness: slats resist denting and scratching for the long haul
Patented Smart Privacy™: ward-winning route less feature offers minimal light leakage, smoother operation and tighter closure.
Patented Insta-Lock™: Locks the blind at any position and at any angle, effortlessly without frustrating tugging – even on corner windows.
Slats won't shift or slide out of the blind
Withstands industry-leading heat deflection temperatures
Resists fading and yellowing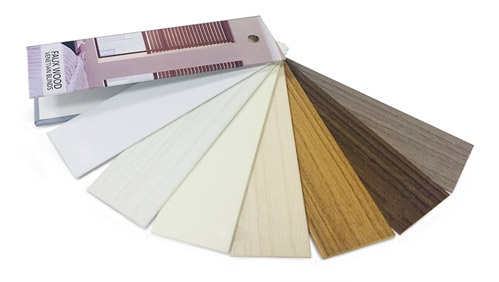 Why choose Faux Wood Blinds ?
Less Light Leakage.
More Privacy.
Colors Last Longer.
Child and Pet Safe.
Easy to Clean.
Bring the added experience of measure, selection, fitting, and quote for free.
We enjoy creating products that solve your daily problems and want to make it a joyful experience to swatch, tailor, and install them- with no hassle. Our experts are passionate about giving you the right choices for patterns, fabrics, maintenance and just about anything.
We take pride in leaving your place just the way we found it- spotless and sparkling and take a final look at the finished product with you.
Book your free in-home visit with us today and enjoy a premium experience of window dressing.
Book a Free Appointment Online & Receive
Our expert advisors will help you choose beautiful blinds, curtains or shutters that really enhance your home
Book A Free appointment