Bay windows have always been a popular choice in homes around the world. These windows allow an unparalleled level of light while adding an interesting shape to the room. Beautiful and elegant, many find the subject of bay window curtains and blinds difficult. But today, here are five great options on how to easily decorate and enjoy the bay window.
Roller blinds on bay windows
Give your bay window a stunning makeover within the range of our beautiful roller blinds. Choose from hundreds of gorgeous colours, textures and prints and watch your space change instantly with these sophisticated and stylish window decorations. Take a look at these inspiring interiors and read tips for choosing roller blinds for bay windows.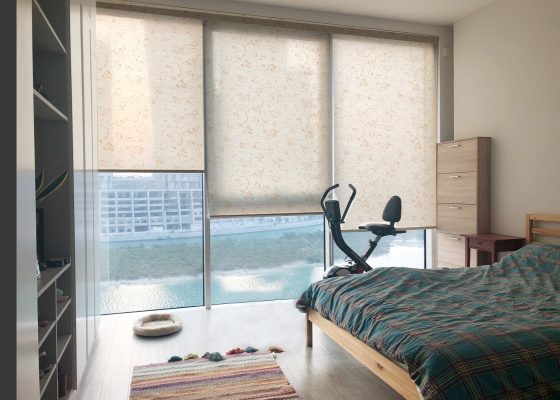 Stunning transformations made simple
Roller blinds come in hundreds of colours, textures and patterns, so you can find a design that perfectly complements your decoration and personal style. You can also decorate the blinds by adding a side channel, cassette, or by printing your own artwork to create a unique look that ideally complements the style of your property. A fun addition to this refreshing white kitchen, Lucca Brick features small pieces of paint that pop from a white background. Great for adding a touch of interest to this space without creating an overwhelming colour block.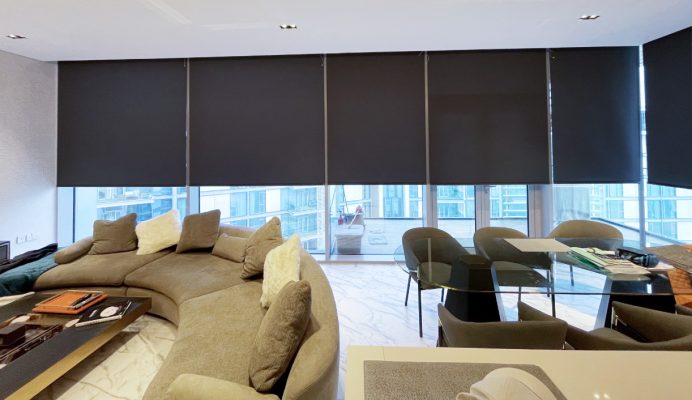 Different Fabrics for different environments
Roller blinds require very little maintenance and are ideal for bay windows in rooms that are prone to dirt and spills. But that's not all. Roller blinds can be made of light-shielding cloth for use in bedrooms and children's rooms, and there are moisture-resistant clothes that are ideal for bathrooms and cloakrooms.
Fit single roller blind in each window
 When installing roller blinds on a bay window or box window, install individual roller blinds on individual sections of the bay window for the best finish. Custom roller blinds fit into any frame like a glove, so the overall look is smooth, clean and streamlined.
Position your blinds for flexible light control
The advantage of having separate blinds on each window is the flexibility of light control. Blinds can be placed at various heights of the bay window to control glare from the sun throughout the day. Top interior designers also use this technique to create a visually stunning look that ensures that the stunning bay windows are eye-catching as soon as you enter the room. To complement the clever use of colour in this contemporary dining room, we chose Narnia Midnight to dress up traditional bay windows. A detailed print pattern is in the centre of the room, providing a perfect background for colourful decorations.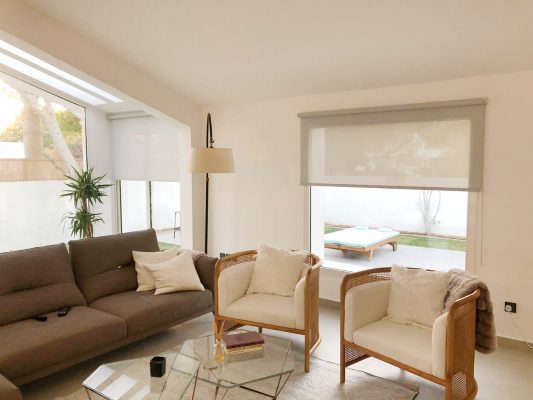 A stylish alternative to net curtains
If you are looking for a transparent window blind that not only puts a lot of light in your home but also protects your privacy, transparent roller blinds are a modern and stylish alternative to traditional curtains. Our translucent blinds are available in a variety of beautiful fabrics and prints, from delicate patterns to plain colours.